Description
SEIKO Prospex SPB081J1 Specifications : 
| | |
| --- | --- |
| Feature | |
| Driving system | Automatic with manual winding mechanism |
| Caliber Number | 6R15 |
| Case | Stainless steel case |
| Case coating | Dia shield |
| Glass | Curve sapphire crystal |
| Glass coating | Anti-reflective coating on inner surface |
| Lumi Brite | Hands and indexes |
| Drive duration | Power reserve: 50 hours |
| Accuracy | -15 to +25 seconds per day (when static) |
| Water resistance | 200m water resistance suitable for air diving |
| Magnetic reluctance | Magnetic resistance |
| Size | H49.8mm x W42.6mm x D13.8mm |
| The perimeter of bracelet | 205mm |
| Weight | 189g |
SEIKO Prospex SPB081J1 Features : 
"LIMITED EDITION" engraved on the case back
Serial number engraved on the case back
Screw case back
One-way bezel
Screw down crown
Double-lock clasp with push button release
Jewels: 23 jewels
Stop second hand function
About Seiko Prospex Sea Diver
From the introduction in 1965 as Japan's first diver's watch, the engineers never stopped to innovate. The trust this watch has gained goes beyond the borders of Japan and into the world. Because of that, Seiko facilitated the establishment of the standard for diver's watches in International Standard Organization (ISO), and Japan Industrial Standards (JIS). As for the ISO, Seiko lobbied the organization to amend the standard to match the actual use of diver's watches in the deep sea. In 1996, ISO6425 with annex, about diver's watches for mixed gas diving, was issued. Moreover, Seiko's relentless challenge and innovation have driven the company to create a model that could truly be called authentic.
Behind Seiko's diver's watch that has been chosen by divers world wide, there are qualified engineers who work to developed technology that the world has never seen.
First, through significant innovation, water resistance and impermeability has proven to be the finest in world class. Above all, along with functionality, using specialized material and precise detail in structure, the timepiece is made to perfection. In addition, Seiko's determination and innovative technology resulted in many patents to preserve the company's authenticity.
Since then, there are countless products labeled as a diver's watch around the world but only a negligible number of these timepieces are functional in professional environments.
History of Seiko Prospex Sea Diver
Introduced in 1965, Seiko's innovative diver's watch has been chosen by divers and adventurers globally. In other words, Seiko's diving watch has become a global standard as a result 50 years of innovation.
Everything started with a letter from a professional diver in Hiroshima prefecture of Japan. However, the diver explained that in depths greater than 300 meters, when using a diving capsule and saturation diving techniques, most watches get damaged. Answering this request, Seiko established a new development team. Then after years of research development, the world's first Professional Diver's 600 m with titanium case was created.
In conclusion, with half a century of history and remarkable innovation, Seiko's diver's watch has been used all over the world in diverse situations. Therefore, over the years, the timepiece has proven itself worthy of any harsh environment and has been praised from professional divers.
Progression of Seiko Prospex Sea Diver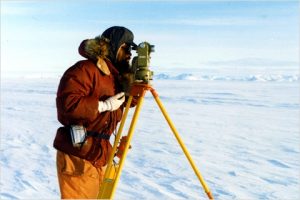 Earning credibility through vigorous adventures in the North and South Pole.
From 1966, the timepiece has been brought on 4 missions with the Antarctic Team of the Geospatial Information Authority of Japan. Later on, numerous adventurers and explorers have made achievements such as successfully ascending Everest gearing Seiko's diver's watch. After years of proving itself worthy of withstanding extreme environments, Seiko's diver's watch has earned its integrity.
| | |
| --- | --- |
| | |
Exceeding any expectation of water resistance with the depth of 1062 meters.
In May of 1983, two Professional Diver's 600 meters were mounted on Shinkai 2000, a research submersible used by JAMSTEC (Japan Agency for Marine-Earth Science and Technology). The watch was originally intended for use up to 600 meters, yet the timepiece withstood water pressure at a depth of 1062 meters. As a result, the watch's legibility, precision, and exterior remained unscathed, continuing to strengthen its credibility.
Courtesy: JAMSTEC
Proving its significant impermeability.
For saturation diver's watches, helium is a constant issue. That is to say, the gas penetrates the glass, and in some cases the difference in external and internal air pressure causes the glass cover to break. While other companies focus on methods to release Helium with an escape valve, Seiko took a different turn and developed a glass case that is practically impermeable to Helium gas. This is the creation of Seiko's Diver's Professional 600M. Then, in 1983, JAMSTEC conducted an impermeability test by submersing several diver's watches under 300M saturation diving. Consequently, Seiko's Diver's Professional 600M proved to be up to ten times more impermeable to Helium gas compared to other companies. In short, the true diver's watch continues to prove itself.
Courtesy: JAMSTEC
History of Seiko
The company was founded in 1881, when Kintarō Hattori opened a watch and jewerly shop called "K. Hattori" (服部時計店 Hattori Tokeiten) in the Ginza area of Tokyo, Japan. Eleven years later, in 1892, he began to produce clocks under the name Seikosha, meaning roughly "House of Exquisite Workmanship".
The first watches produced under the Seiko brand appeared in 1924. In 1969, Seiko introduced the Astron, the world's first production quartz watch, it cost the same as a medium-sized car. Seiko later went on to introduce the first quartz chronograph.