Description
About Grand Seiko SLGA013
Grand Seiko Heritage Collection
44GS 55th Anniversary Limited Edition
The watch pays homage to the famous 44GS from 1967 whose design was the first ever expression of the Grand Seiko Style. This set of design principles defined Grand Seiko once and for all and still inspires every new creation to this day.
The watch is powered by the revolutionary Caliber 9RA2 which offers a power reserve of 120 hours and a precision rate of +/- ten seconds per month. The movement is assembled and finished by hand and its finely polished bridge, blue tempered screws and power reserve indicator are all visible through the sapphire case back.
It will be available as a limited edition of 550 at the Grand Seiko Boutiques and Salons worldwide.
About 9RA2 Spring Drive 5 Days
At the birthplace of Spring Drive, the Shinshu Watch Studio, dedicated craftsmen and women meticulously assemble timepieces by hand part by part, from the case, dial, hands and indexes to all other components. At every step of the movement creation process, from development and design to manufacture, assembly, and adjustment, talented and expert craftsmen and women strive for the highest possible standards and maintain their complete dedication to the constant enhancement of their skills. Caliber 9RA2 is the Spring Drive movement that best embodies these skills and their passion.
About 9R Spring Drive
Spring Drive, one of the great innovations in modern watch making history, regulates a spring-driven movement with state-of-the-art electronic technology that functions without batteries or other external power source. Its sole power source is a mainspring, which drives a series of gears. A rotor, connected to the end of these gears, generates a small electrical charge that activates an electronic circuit and quartz oscillator. Its accuracy is unprecedented for a watch wound by a mainspring. The development of the 9R Spring Drive movement was possible only because Grand Seiko is one of the few manufacturers with expertise in both mechanical and electronic watches.
Grand Seiko SLGA013 Main Concept : 
A dial inspired by the stars
The dial has a depth and a texture that attract the eye and take the imagination upwards towards the sky at night. The deeply etched pattern is that of the elliptical orbit of the stars as they move across the heavens and it captures the serene passage of celestial time with its flowing, unbroken lines.
Caliber 9RA2. At the cutting edge of horology.
Caliber 9RA2 delivers significant advances in performance, thanks to innovations that only a fully integrated "manufacture" could create. It offers a power reserve of 120 hours with a precision rate of +/- 10 seconds per month. Remarkably, the movement is thinner than its existing counterpart and makes possible a slimmer and sharper case that is true to the Grand Seiko Style established in 1967 with the celebrated 44GS.
Discover more of Spring Drive 5 Days Caliber 9RA2
Ever-Brilliant Steel: the world's most corrosion resistant steel.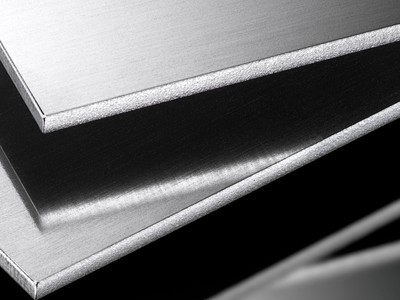 Known as Ever-Brilliant Steel, thanks to its brilliant white hue, this steel is more corrosion resistant than that which is used in even the most prestigious watches today.*
* This stainless steel has a PREN (Pitting Resistance Equivalent Number) value 1.7 times higher than that of the grade of steel used in most high-end watches. PREN is a widely accepted standard used to measure corrosion resistance.
Grand Seiko SLGA013 Special :
44GS 55th Anniversary Limited Edition
Grand Seiko, the latest Hi-beat movement and Ever-Brilliant Steel. A perfect combination.
For over sixty years, advances in the fundamentals of watchmaking, precision, durability and beauty, have been of paramount importance to Grand Seiko. With the Caliber 9RA2 Spring Drive movement launched in 2020, Grand Seiko took an important step forward in precision and overall performance. This watch features this movement in a case that is made of Ever-Brilliant Steel, a type of stainless steel that delivers a new level of durability and, as the name implies, has a brilliant white hue that enhances the beauty of this classic Grand Seiko design.
Grand Seiko SLGA013 Features : 
Date display
38 jewels
LIMITED EDITION on the case back
Screw case back
Screw-down crown
See-through case back
Serial number engraved on the case back
Stop second hand function
Grand Seiko SLGA013 History : 
Prior to 1960, to challenge the status of Swiss watches and change the perception of Japanese watches, Daini Seikosha and Suwa began the discussion of a product line that can match the quality of Swiss watches under the suggestion of the parent company. At the time, Suwa Seikosha Co. was in charge of manufacturing men's watches, so it was decided that Suwa would be producing the first Grand Seiko (GS).
The first Grand Seiko was released in 1960, it was based on Seiko's previous high-end watch, CROWN. This Grand Seiko has a 25-jewel, manual-winding, 3180 caliber, and only 36,000 units were produced. This was also the first chronometer-grade watch manufactured in Japan, and it was based on Seiko's own chronometer standard.
Design style
The design language of the Grand Seiko was set in 1967, with the creation of Grand Seiko 44GS. The 44GS set the ground for all future Grand Seiko with nine elements. These elements help improve the legibility of the watch under different situations, and create a sharp, crisp visual impression:
Double width index at 12 o'clock
Multi-faceted rectangular markers
Highly polished bezel
Highly polished planes and two-dimensional surface
Half recessed crown
Flat dial
Multi-faceted hour and minute hands
Curved side line
Reverse slanted bezel wall and case side
Dress style with simple but beautiful design
Zaratsu polishing
source : wikipedia